5x5x5 Virtual Pitch Competition
05/05/2021 16:00

to

05/05/2021 17:30

(

US/Central

)
---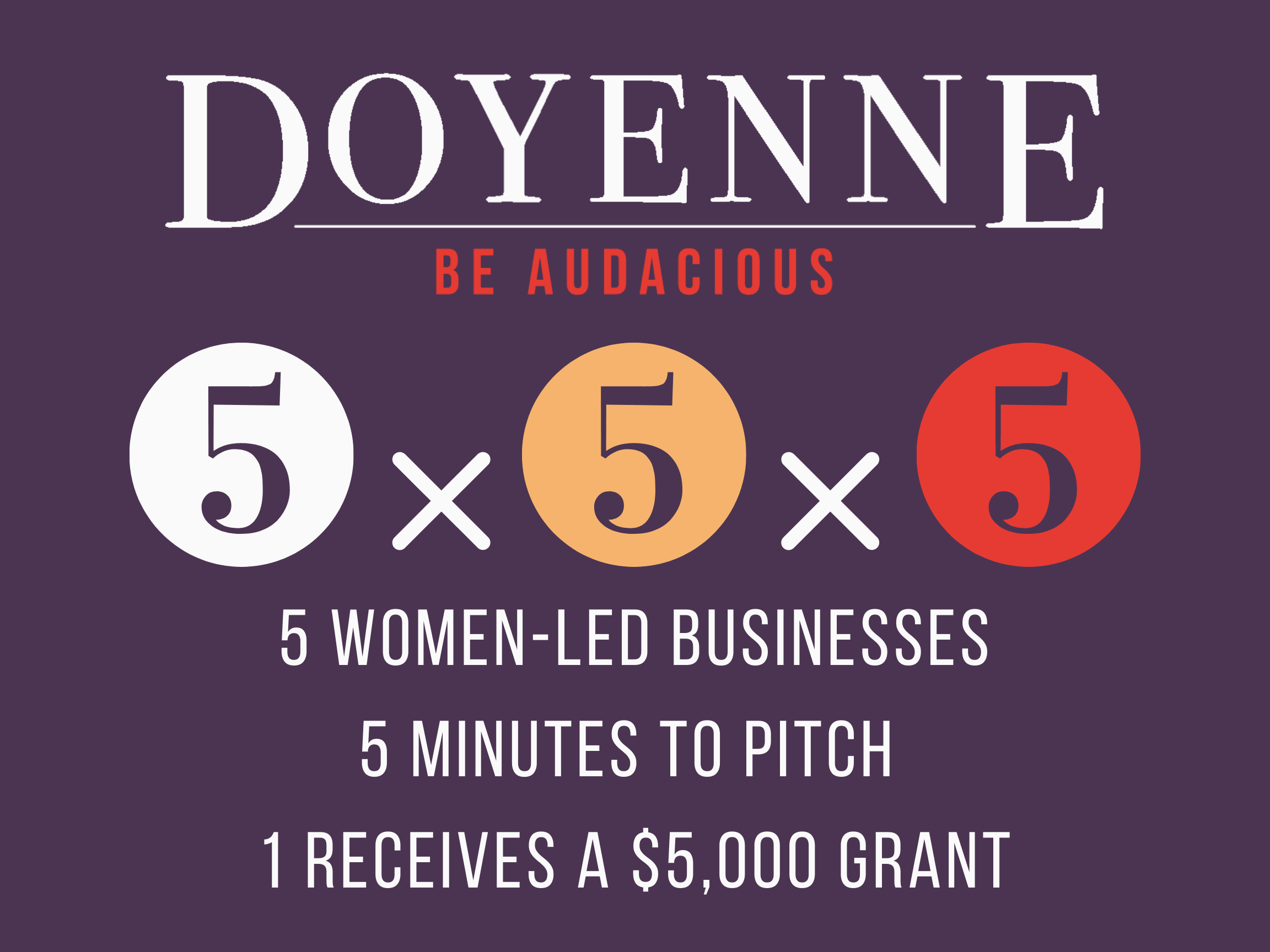 The 5x5x5 is a venue for women entrepreneurs to gain experience pitching themselves and their businesses - empowering them with the skills and the tools to seek out other investment in the future. Five selected applicants, who have received two Doyenne pitch coaching sessions, deliver their big ideas to a panel of judges and an audience of supporters cheering them on. One winner will be awarded a $5,000 seed grant and an opportunity to participate in Doyenne's signature 
Triple Threat Venture Training 
program, fall 2021. 
Meet the Entrepreneurs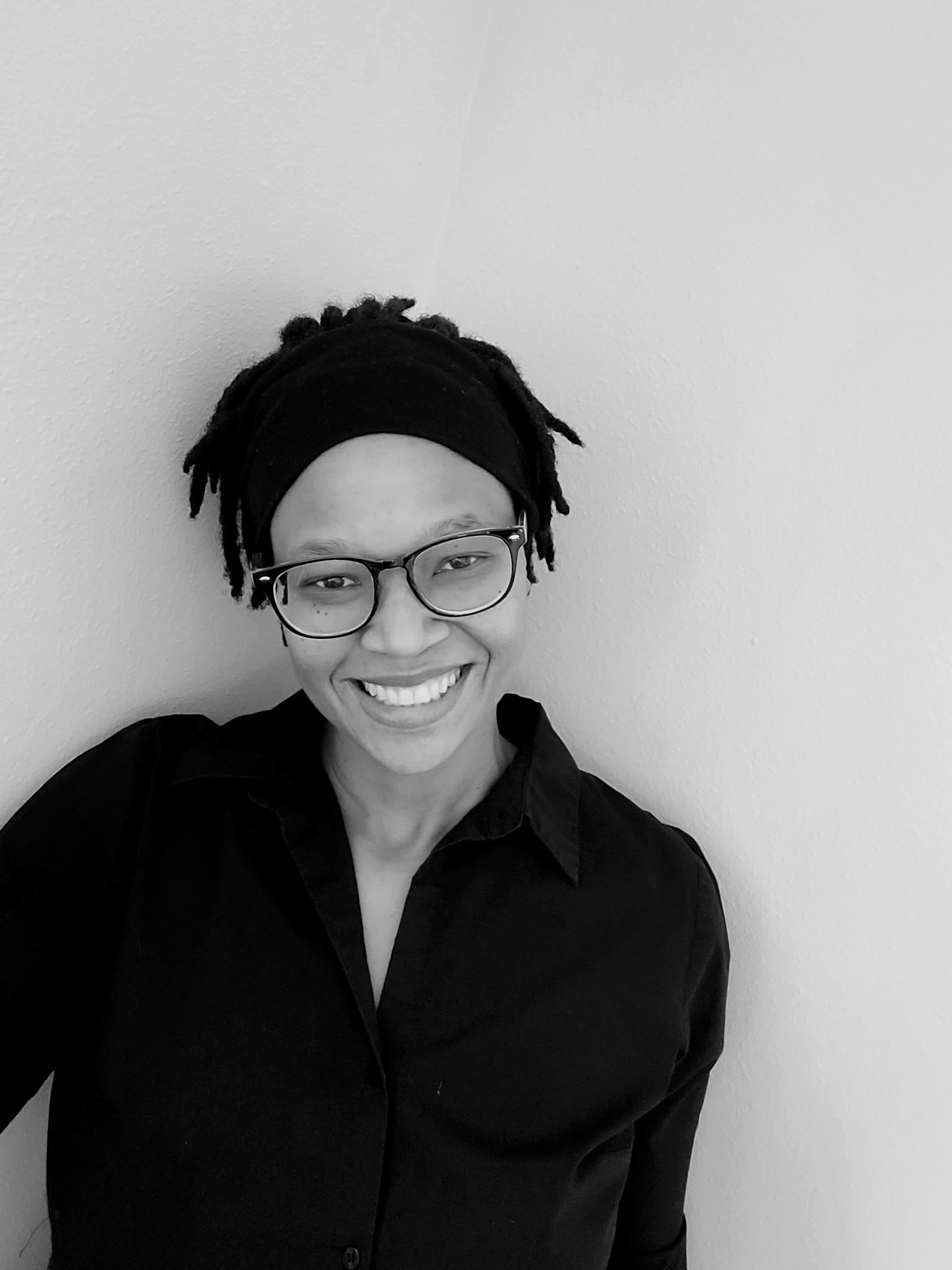 afra smith, founder & CEO the melanin project @the_melaninproject2053
Afra Smith is the Founder & CEO of The Melanin Project.  She is an entrepreneur, financial wellness coach and creator of the AODEC financial wellness strategy which she uses to teach behavioral approaches to building wealth.  The Melanin Project is on a mission to advocate, educate, and provide financial wellness coaching that empowers other Black and African women to start on a journey towards building generational wealth. Afra holds a Master's in Business Administration, Bachelors in Gerontology and is currently a member of ACRE (Associates in Commercial Real Estate) where she is focused on real estate investing to expand her wealth.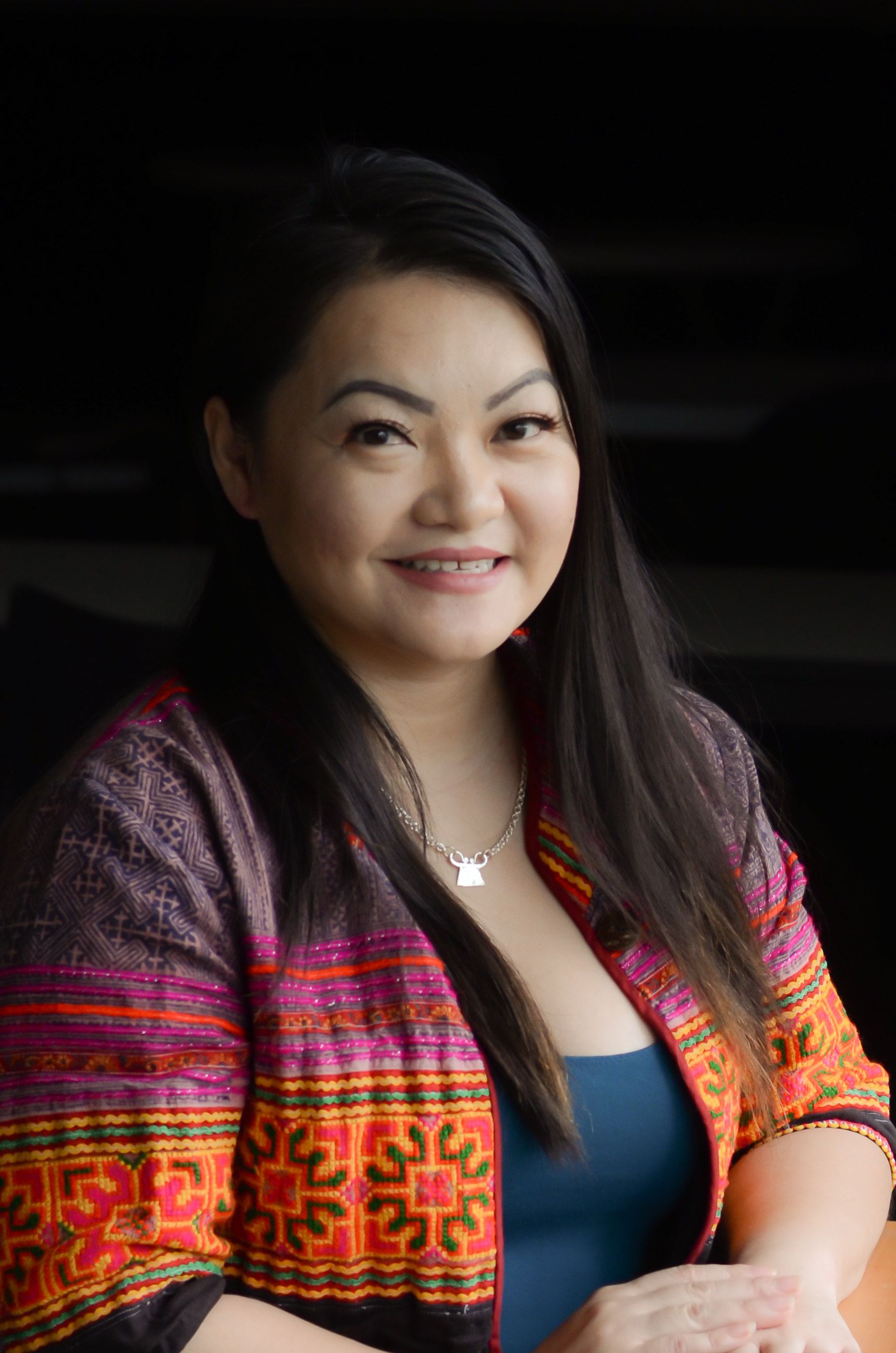 Ann Vang, Founder         ANnTeas
Ann Vang grew up in Stevens Point, WI and has been a lifelong resident.  Ann obtained her associate's degree from Mid-State technical college in 2011 and she is currently employed as a coordinator for a HMong specific program that serves victims and survivors of domestic violence and sexual assault. Ann was elected to the Stevens Point School Board in 2019, chaired HMong Week in 2020, currently sits on the board for Black & Brown Womyn Power Coalition, Inc and also participates in various groups that work towards equity, diversity and inclusivity.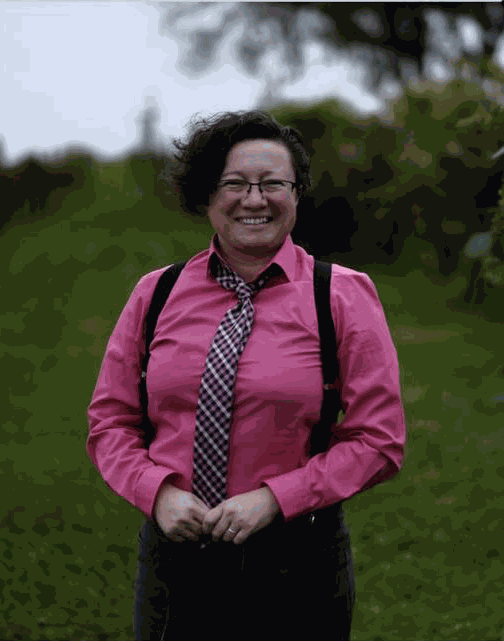 caeli rice, founder            Tosslet                                            @tosslet
Caeli grew up in the Madison area and earned her bachelor's degree in Computer Engineering from UW-Madison. After a decade as a professional software developer for scientific instruments and medical devices, she left the industry to teach at Madison College, where she has been an instructor for 6 years. Caeli grew concerned about data privacy years ago, which caused her to avoid some online tools. Unfortunately, this also meant missing out on some local events that were advertised through and discussed on social media. This led her to create the mobile app Tosslet, which allows people to remain connected to their community and its events without providing any personal information. Caeli continues to live in the Madison area with her wife, three kids, and two cats.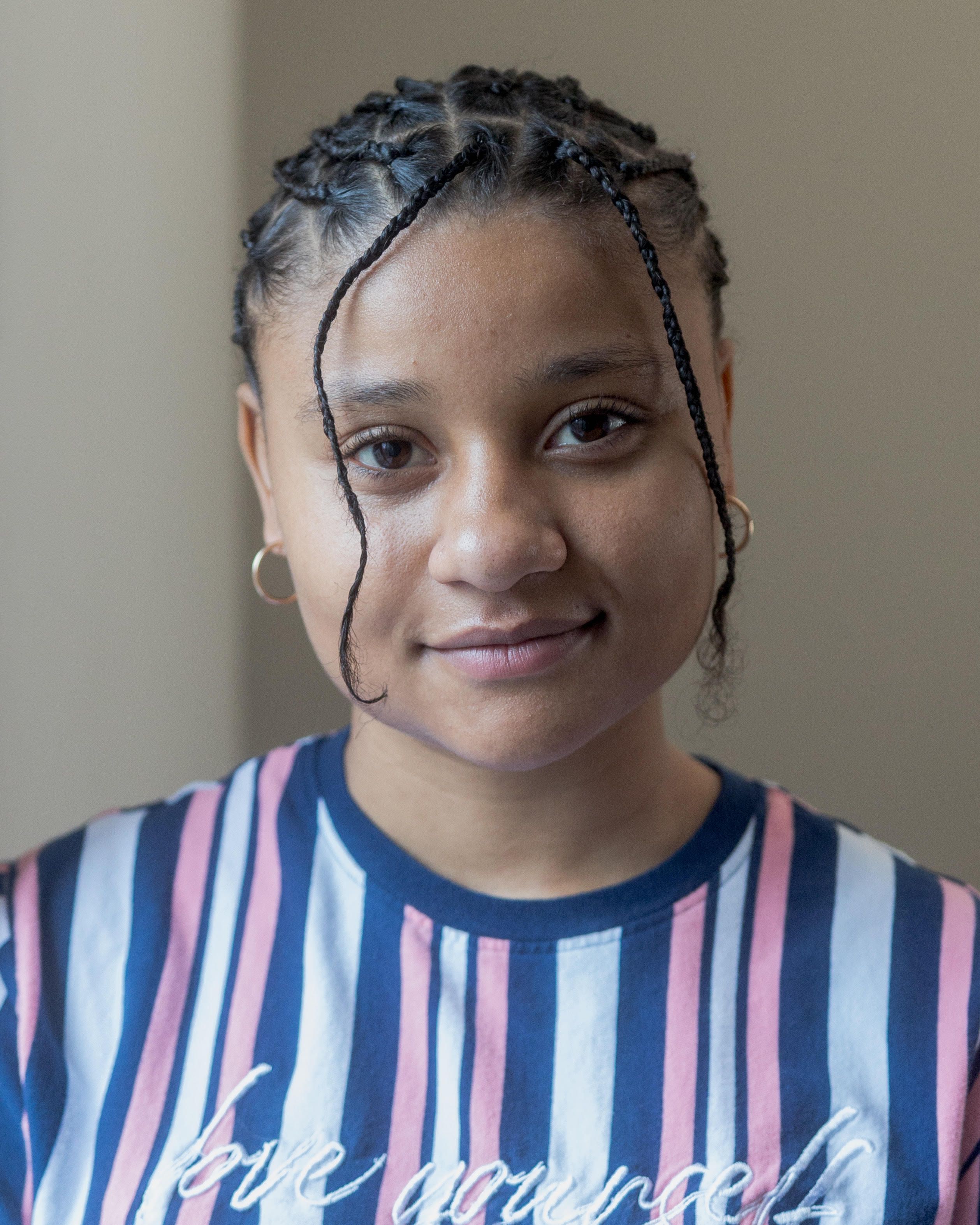 nyesha stone, founder     carvd n stone                   @carvdnstone
Nyesha Stone is a 24-year-old Milwaukee native that's been involved in journalism for over six years. After working for local media outlets and being surrounded by constant negative news, Stone created her own media company Carvd N Stone. Through Carvd N Stone, Stone is changing the way people view the media by only covering positive news. What started off as a feature site has now turned into a full media company that covers positive news through articles and video interviews, along with giving back to the community through grants, scholarships and journalism programming. Stone's goal is to make positive news a standard of media.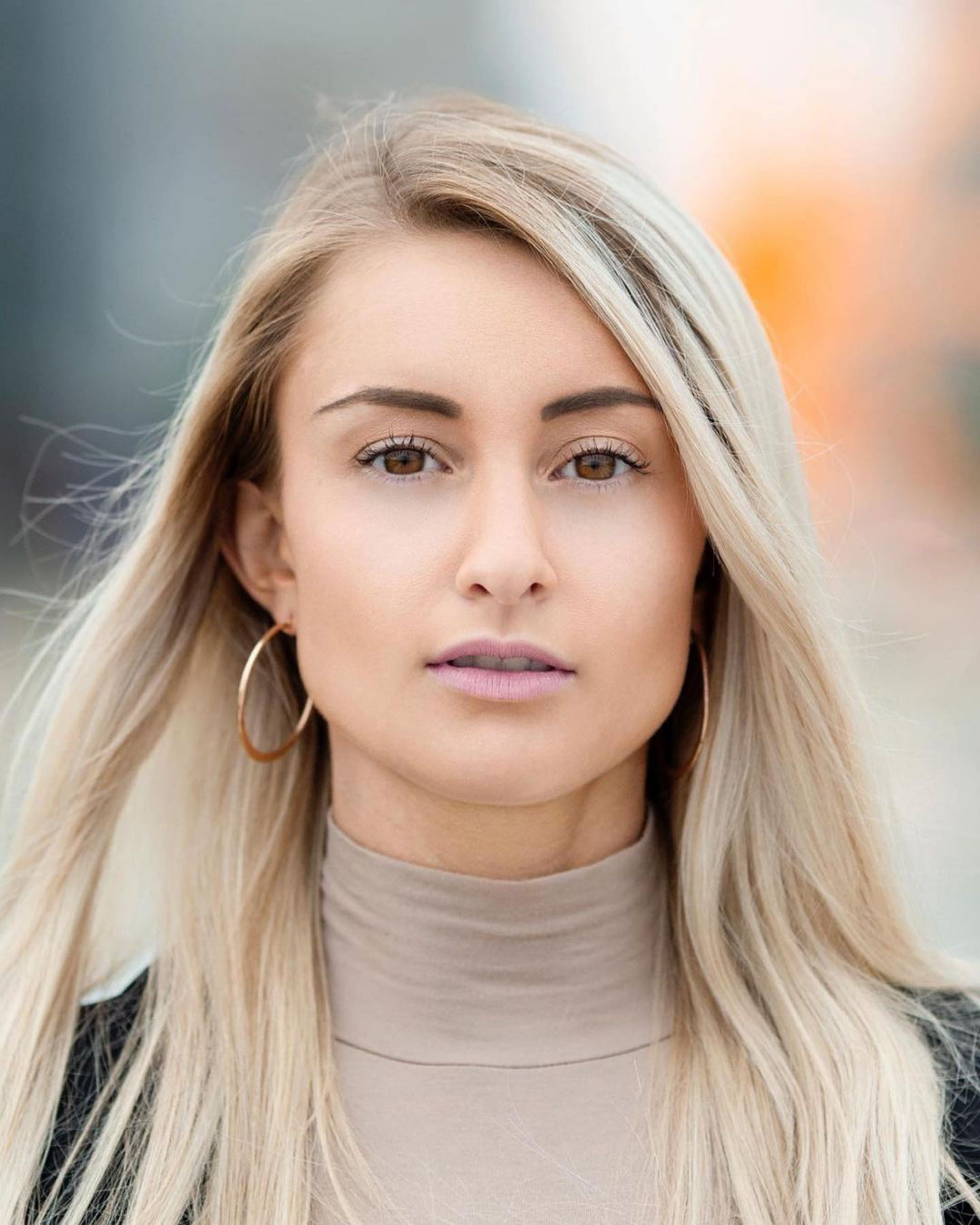 marleigh petras, founder    support local mke @supportlocalmke
During the pandemic, Founder and CEO Marleigh Petras was experiencing a layoff from her full-time marketing role and decided to create a brand to bring together the local business community. As an experienced digital marketer, Marleigh brings experience from other Milwaukee community engagement projects; as well as agency marketing. Upon graduating from Cardinal Stritch University, Marleigh has continued to have success growing local social media platforms and decided to create one to elevate more local collaboration. The goal is to unify neighborhoods and businesses, assist in local businesses digital marketing practices, and come up with new creative ways to bring business to locals.
organizational level Sponsors