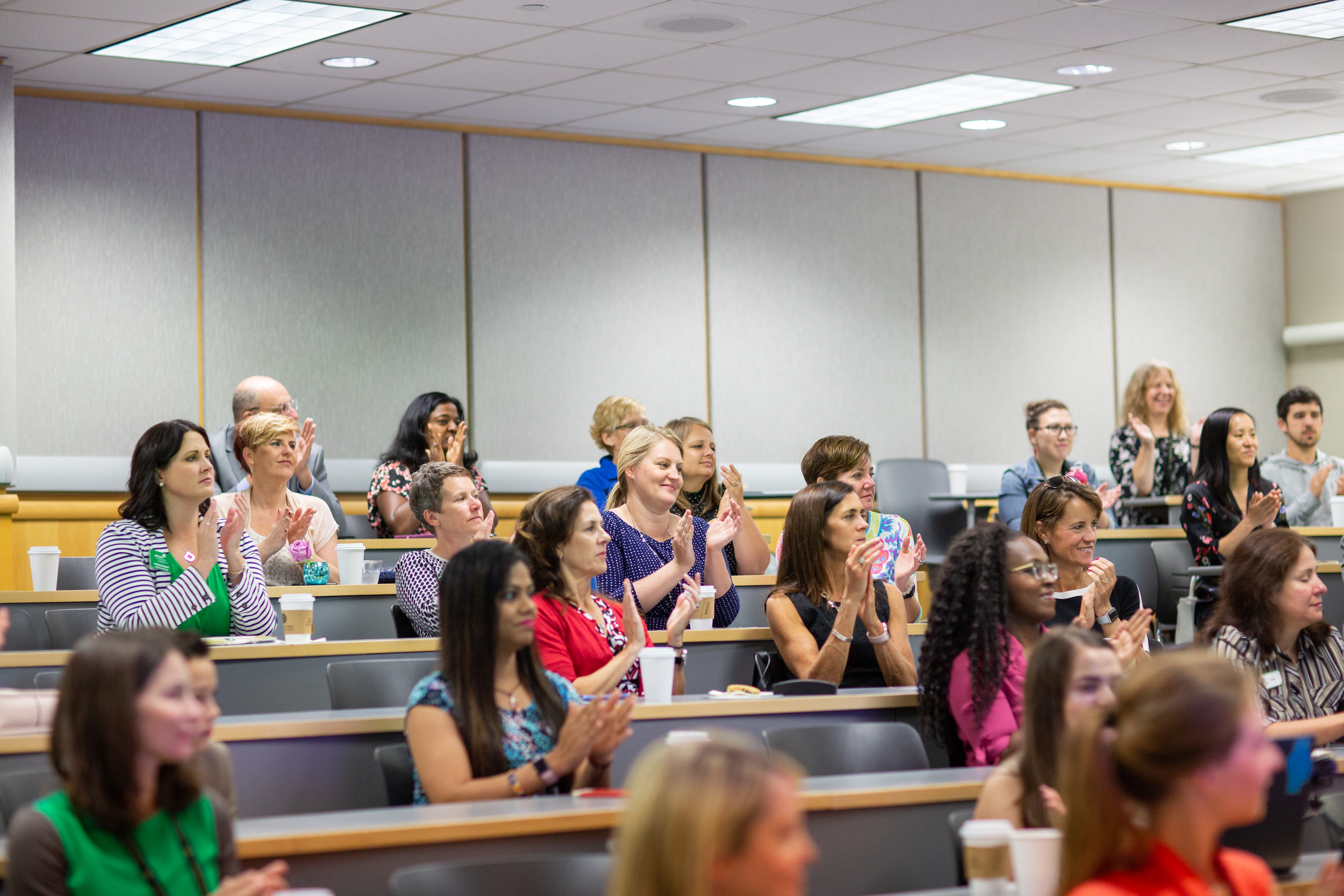 investor accelerator outcomes
Gain vocabulary associated with investing in startup ventures

Know the financial requirements of various types of investors

Source potential investment deals

Understand different investment arrangements and important associated terms

Learn the personal tax implications of investing in ventures, necessary documents, and how to file

Meet with seasoned investors and service providers who can support building your startup investing portfolio
Phase 1: Being an Investor & Startup Investment Vehicles
What does being an investor mean? And what are the different requirements and options for being an investor? During the first three weeks of the program, participants will learn about financial requirements, the impact of women investors on the startup & investing ecosystem, Different types of investors, and legal structures & tax implications for investment options.

Phase 2: Managing and Evaluating Deal Flow
In the second phase, participants learn how to find and evaluate companies to invest in:
—Sourcing investment options
—Evaluating company pitches
—Due diligence
—Investment types
—Terms
—Live practice seeing entrepreneur pitches and evaluating documents

Phase 3: Post-Investment Management
What happens after you write the check? In phase three, participants learn how best to serve and advocate for the entrepreneurs and ventures within their portfolio and their options for getting their money back to be able to invest again.
Frequently asked questions
what is the criteria for participating in this program?
The Doyenne Investor Accelerator is open to women who are interested in learning more about investing in early-stage ventures. You do not have to be an accredited investor or have a certain amount of personal wealth to be part of this program. The Accelerator is designed for women who have been thinking about wanting to become investors and are looking to gain knowledge and experience before putting dollars into startups but plan to do so within the next 12-18 months. Since all workshops are virtual, participants who live outside Wisconsin are welcome to register to be part of the program, but are responsible for their own travel costs if they wish to attend sessions in-person (if available).
what is the cost?
The total value of the 8-week Investor Accelerator is $5,000. Thanks to generous sponsorships and in-kind support we are able to make the program available for $1,500.
Payment plans are available upon request. Please contact info@thedoyennegroup.com to discuss this option prior to registering.
The Accelerator fee includes the costs for the expert facilitators, program materials/tools, access to the online course content, and food/beverage provided during workshops (if meeting in-person).
where is the program held?
All workshops during the Investor Accelerator will be held virtually with video conferencing URLs sent to participants. For meetings outside of scheduled workshop sessions (such as peer coffees), it is up to participants if they wish to meet in person or virtually and they must supply their own virtual meeting URLs.
what is the cancellation policy?
If you are not selected to participate in the Investor Accelerator by Doyenne Staff, you will be refunded your payment.
If you are selected and withdraw from attending within 8-14 days prior to the Kickoff Event, you will be refunded 50% of your payment.
If you are selected and withdraw from attending within 7 days prior to the Kickoff Event, or you fail to show up, you will not be refunded any of your payment.
what is the weekly time requirement?
Most weeks, you'll need to set aside 2 to 3 hours.

The 8-week Investor Accelerator is laid out to meet your goals within the program and also accommodate unexpected life responsibilities. If you are unable to attend a live virtual workshop, you will get access to the recording. All pre-recorded webinars and supporting materials will be provided via the Doyenne Learning Lab platform.
All workshops during the Investor Accelerator will be conducted virtually with links and calendar invites sent to participants ahead of time.
(Workshops are live events with time for Q&A. Webinars are pre-recorded seminars without a Q&A.)
*Webinar programming to be viewed on the participant's own schedule during the week listed
On average, program participants should expect to spend 4-6 hours per week on program-related events, preparation, and homework.