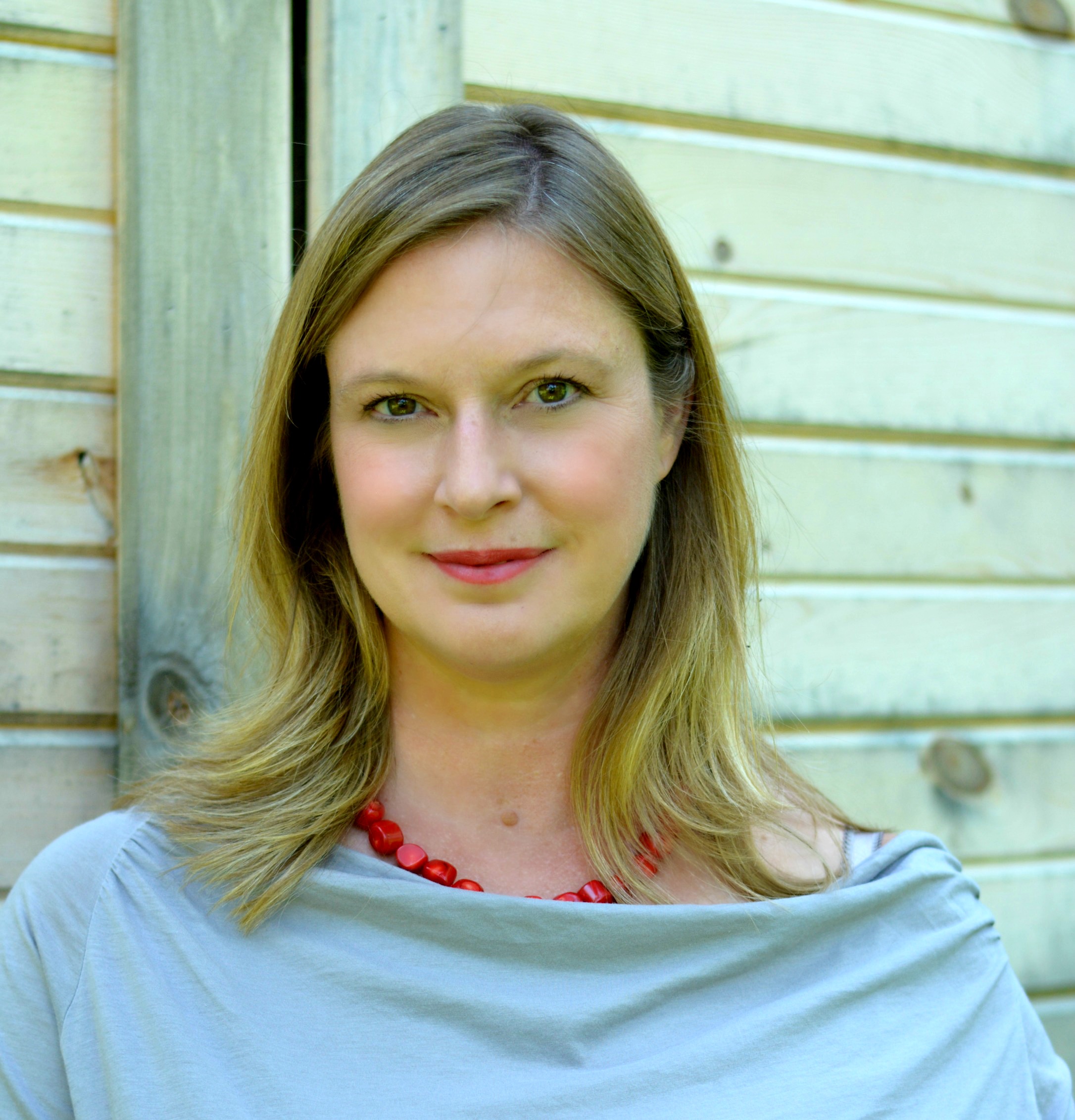 In the Spotlight: Kristen Slack, founder of Prof2Prof
Prof2Prof started as a midnight inspiration. 

Kristen Slack, a social work professor at UW-Madison, literally bought the domain prof2prof.com in the middle of the night after reading a New York Times article about an e-commerce platform that allows K-12 teachers to sell lesson plans and activities they create to other teachers. 

Kristen immediately recognized that the higher education world could use a platform that allowed academics to share their lesson plans, activities, and research with each other. But she didn't think e-commerce was the right model for higher ed.

So she decided to build her own platform, and started working on Prof2Prof in 2015. I got the chance to talk to Kristen about how the platform works, exciting milestones, and the unwelcome surprises of entrepreneurship. Read on for an edited transcript of our conversation. 

Q: SO WHAT IS THE ALTERNATIVE TO PROF2PROF? DO PROFESSORS COBBLE TOGETHER A BUNCH OF TOOLS TO SHARE LESSON PLANS AND RESEARCH?

When it comes to teaching resources, there really isn't a go-to platform for higher ed. If I'm teaching a new class or a new topic, I normally reach out to my own individual network, or ask the person who last taught the class to share material. But there's so much we can learn from all the folks teaching classes around the world. That was what inspired me to create this. In academia, we are often reinventing wheels that don't need to be reinvented.

Q: WHAT MOTIVATES USERS TO CONTRIBUTE RESOURCES?

For some people, there's just a value to sharing. And for some folks, it's about getting recognized for the impact they have in academia. Not everyone is a researcher. Their work isn't showing up in a peer-reviewed journal. But 80 percent of the higher ed instructional workforce teaches and doesn't do any research, so I know there's a lot of material that gets created by faculty and other instructors that never sees the light of day beyond their own classrooms. 

Q: WOULD THIS BE A WAY TO GET MORE RECOGNITION FOR RESEARCH THAT GETS REJECTED BY JOURNALS?

You can definitely put things on Prof2Prof that don't have a home in the traditional peer reviewed publishing pipeline. For example, I have some papers that I developed earlier in my career and they were rejected by various journals. And I never did anything with them, instead of refining and resubmitting. But when I look back now, I think what a waste — the findings in those studies should be out there because they made a contribution. 

A lot of academics write reports for nonprofits and government agencies. Those aren't peer reviewed in the sense that they show up in academic journals, but they're still science, and they have a home on Prof2Prof.

Q: ARE YOU CONCERNED THAT LOW QUALITY RESEARCH MIGHT SHOW UP ON THE SITE? 

As consumers of research, we still have to vet it. But the distinguishing thing between searching for info on Prof2Prof versus an open Google search is you might get 20 or 30 hits or maybe a couple hundred on Prof2Prof, whereas if you search on Google, you've got millions of hits. So at least you surpass the bar that this was created by someone trained in academia.

Q: WHAT IS THE BUSINESS MODEL? 

I really wanted to keep the site free to the academic community, specifically those working in higher ed, including doctoral students. Where the revenue comes from is that there are also commercial entities who want to have a presence, such as academic publishers. They may want to pay to make sure their publications are showing up in the searches. And we have an option where an affiliate member organization can pay a fee on behalf of their membership, and they can extend access to the site as a perk to their members.

And by having those non-academic members on the site, academics gain access to practitioners who can inform their teaching and research. It's not a one-way thing, it's meant to be reciprocal. 

Q: WHAT'S THE BEST GROWTH MILESTONE YOU'VE ACHIEVED SO FAR? 

We now have members from 49 countries. To me that's the most exciting metric to report. I really wanted this to be a space that was global. I have learned some wonderful things from peers around the world, including finding a cool classroom exercise put up by someone in Malta in a different field. 

Q: WHAT'S YOUR PLAN FOR SCALING IT UP?

We're launching a new version of the site next month. In that version, members will be able to activate a general public view of their profile and any resources they choose. This will enable people to truly use it as a professional landing page. This is something that a lot of adjunct faculty had been asking for — because it's just harder for them to be found. In higher ed in this country, well over half of our instructional workforce are adjunct faculty, and they don't necessarily have a permanent home page to showcase their contributions.

Along with that, we're adding a tab that will allow people to showcase professional services, like consulting or keynote speeches, and the site will be searchable based on those professional services. A lot of academics have side businesses, so they can showcase those businesses on this tab.

Q: WHAT'S YOUR NEXT GROWTH TARGET? 

I'd like to get colleges and universities to join as affiliate members and provide access to all of their students. Having students on the platform brings up a whole slew of other use cases. For example, a faculty liaison for a student group could use the platform to communicate and share resources with the students in that organization. 

Q: HOW DOES BEING AN ENTREPRENEUR COMPARE TO WHAT YOU EXPECTED? 

I'll preface by saying in academia, I've personally never felt that my gender led to differential treatment. Typically, the more senior you become, the more respect you get. I've been lucky in that regard. It's been a very different experience out in the business world and in the ed-tech space. And you're never quite sure when it's happening, but I've had numerous experiences where I've had to wonder if what I was experiencing was because I'm a woman, or because I'm middle-aged. 

It's often something you can't put your finger on. It's just this sense that I'm not viewed as a legitimate target for investment because of being a woman or being older. My husband comes from the fin-tech world and has helped a lot with technical stuff, and he's been to some of these meetings too, and he will sense it too. We had one vendor early on who would never reply to my emails and never call me back, even though I'm the president, founder, and the one that paid them, but they would respond immediately to my husband. So I just started having him do the communication with this vendor. 

Q: HOW HAS THE IDEA ITSELF BEEN RECEIVED? 

If you're not in academia, it is a little trickier to get your arms around it. It's been so well received by the academic community, there's so much enthusiasm. So much of the ed-tech space is focused on the students and creating apps and platforms that serve the students. But this idea of serving the workforce and other professionals in that higher ed space is much less common. 

Q: YOU'RE SELF-FUNDED SO FAR. WAS THAT BY CHOICE? OR NECESSITY?

A little bit of both. I would only be interested in funding from the right partner. I did this to solve problems and create real value for people in academia. It's not something I would just take money from anyone. But the right strategic partner who has similar values about the higher ed space would be a possibility for me. And to achieve the next level of growth, that will be what I will pursue next. 

I haven't pitched many investors. My pitches have been more to broader audiences to get the name out there. I was asked to do a pitch at the SXSW EDU conference. Lots of education administrators and ed-tech people in the audience. After they published the story about this pitch, overnight my membership increased by 25 percent. 

Q: HOW HAVE YOU WORKED WITH DOYENNE? HOW HAS THAT INFLUENCED YOUR JOURNEY?

To date, Doyenne is the only entity that has invested in Prof2Prof. And I will never forget that. I received one of the $5,000 grants, last summer. That allowed me to go to a few academic conferences and have a booth in the expo area so I could demo the site and drum up membership. And they've been hugely supportive in other ways with mentoring and advice and exposure.